Image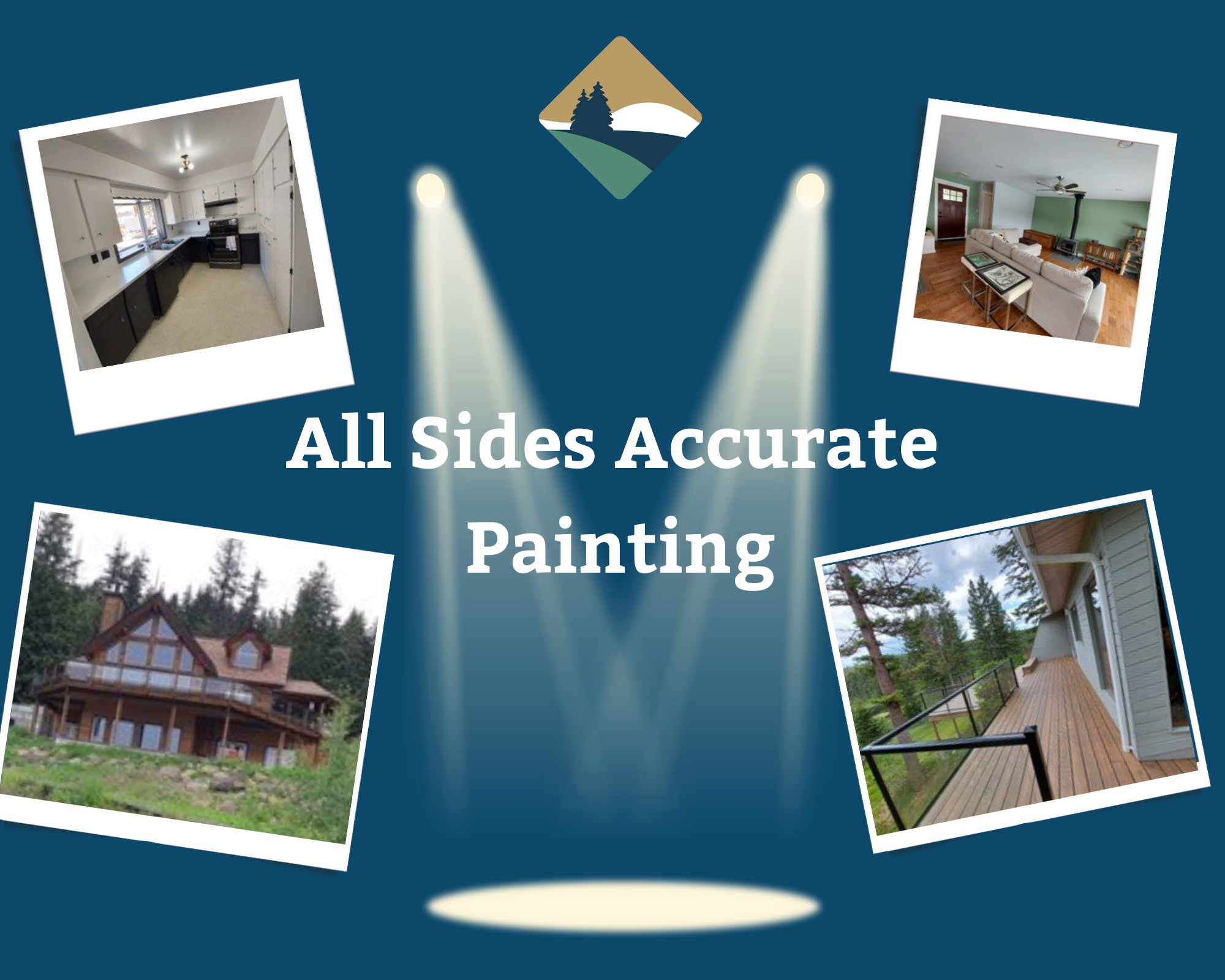 May Spotlight Business : All Sides Accurate Painting
 
Alex Wiens, owner operator of All Sides Accurate Painting, launched his business early in 2020.  He delivers professional interior, exterior and commercial painting services.  But it's more than that.  It's an avenue for his artistic eye to give his customers the best possible product.  Alex's attention to detail and his use of top quality products delivers a high-end finish that his customers appreciate.
Before moving to the South Cariboo, Alex started his professional painting trade in Vancouver with a relative's company where he trained in high-end painting for a year. During the next few years, he discovered a variety of other trades in the construction industry.  Then Alex moved here from the Coast and worked alongside his family to build a home and establish their business at Lone Butte Gardens.
Alex was then employed at the Norbord OSB Mill for 7 years.  The plant closure pushed him to consider establishing his own business.  He collaborated with Community Futures, which was extremely helpful, especially in terms of accessing their expertise, business training, business planning, and understanding the paperwork and legal requirements needed to operate his business.
Alex wanted to be his own boss and create his own schedule, but it was also important to him to be a positive boss creating a fun work environment for his employees. During the past two years his business has steadily grown through community referrals and word of mouth, and he is thankful for the community that has helped his business expand to the point where he has hired employees.
Alex enjoys the quality of life in the area, especially appreciating that small town life is not as busy and stressful as the city, and where you are always surrounded by friendly people.  This is why he says he'll never leave the area.
Alex is incredibly busy working in the sun in the summer painting exteriors and staying warm in the winter painting interiors.  All Sides Accurate Painting is based in 100 Mile House, with work sites spread throughout the surrounding area.  You can find them on Facebook and Instagram or call them directly at 250-395-0330.
______________________________________________________
Interested in Being Featured in our Business Spotlight?
 
To apply for our monthly Spotlight on Business feature, please fill out the Introduction form below. We will contact you to arrange an interview and discuss which month your business may be featured.
Previous Spotlights on Business
For all business related inquiries, please contact:

Joanne Doddridge - Director of Economic Development & Planning
Office:  (250) 395-2434          Fax: (250) 395-3625
Email: jdoddridge@100milehouse.com
Address: PO Box 340, 100 Mile House, BC  V0K 2E0