Image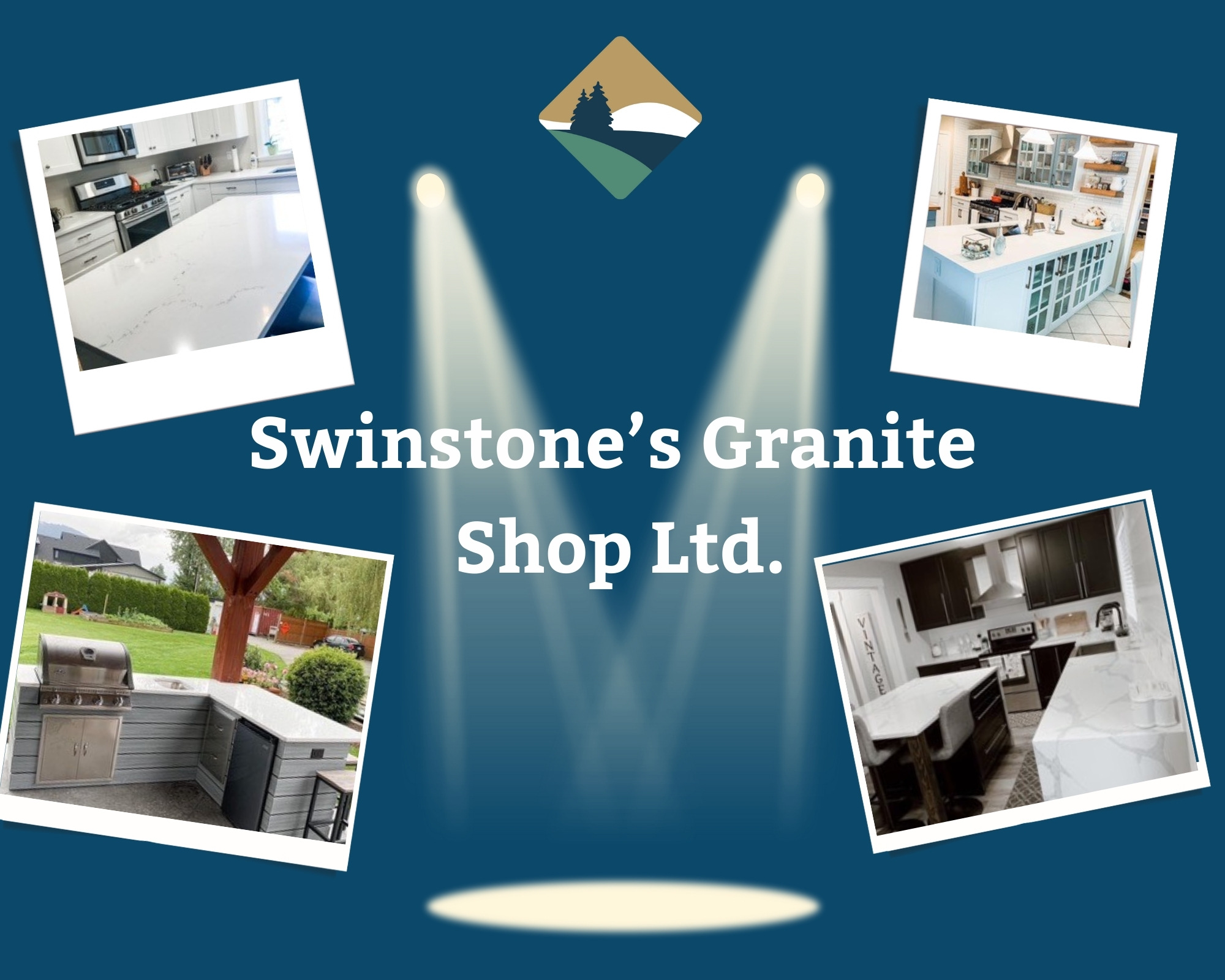 Spotlight Business : Swinstone's Granite Shop Ltd.
 
Samantha Swindells is a young entrepreneur juggling family life while managing a new showroom The Swinstones's Granite Shop Ltd. This locally owned and operated satellite office features granite and quartz countertops, as well as sinks, faucets and other accessories. She opened her doors in April 2018 and has recently relocated to 1A – 330 Birch Avenue.
Surrounded by entrepreneurs her entire life, Samantha's parents established Swinstone's Granite Shop Ltd. in October 2005 in the Lower Mainland. She joined the family business at the age of 18 learning the product and customer service components of the business gaining the knowledge and experience to prepare to operate her own showroom. It took over ten years to get to a place of opening her own showroom.  She is grateful to have her parents as mentors and continually admires their work ethic and determination.
As a teen, Samantha began visiting the South Cariboo with family to enjoy all the recreation the area offers and eventually, she invited her boyfriend to join them on their family vacations.  Like many others, he too fell in love with the South Cariboo. Years later he asked her if she would like to make the move to 100 Mile House.  She knew it was the right time to enjoy all the benefits of the small-town lifestyle where your dollar goes further, and the pace is more relaxed.
Swinstone's Granite Shop Ltd. uses BC suppliers. As part of their services, they take exact measurements and provide professional installations.  Free estimates in advance of workorders are available.
Stop by and visit Samantha at the new showroom where she continues her family's legacy of supplying customers with great service and a great product.  You can also find them at www.swinstonesgranite.com, on Facebook and Instagram.
______________________________________________________
Interested in Being Featured in our Business Spotlight?
 
To apply for our monthly Spotlight on Business feature, please fill out the Introduction form below. We will contact you to arrange an interview and discuss which month your business may be featured.
Previous Spotlights on Business
For all business related inquiries, please contact:

Joanne Doddridge - Director of Economic Development & Planning
Office:  (250) 395-2434          Fax: (250) 395-3625
Email: jdoddridge@100milehouse.com
Address: PO Box 340, 100 Mile House, BC  V0K 2E0