The District of 100 Mile House and the Cariboo Regional District (CRD) have partnered up to undertake a South Cariboo Housing Needs Assessment (HNA). This HNA will fulfil our obligations under the Province of British Columbia's new legislation which took effect in April 2019. This legislation requires local governments to collect data, analyze trends and present reports every five years that describe current and anticipated housing needs in their communities.
The areas to be considered in this HNA include the District of 100 Mile House and CRD Electoral Area G (Lac La Hache/108 Mile Ranch), Electoral Area H (Canim Lake/Forest Grove), and Electoral Area L (Lone Butte/Interlakes).
Final Report:
The final report will be completed and published soon. Although the report is a requirement under the new provincial legislation, we are excited about the opportunities that will be presented to address our region's housing challenges. We will be publishing the final report to our website once it's ready.
Image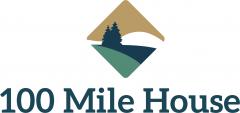 Image