100 Mile House is ready for your investment.  
Located in the South-Central Interior along Hwy 97, 100 Mile House is a small municipality that serves 15,000 people.  Our location, proximity to markets, affordability, and unequalled access to outdoor recreation make 100 Mile House an ideal location for your business and your family.  
100 Mile House has an active business community that offers services and programs seldom found in small communities.  We are home to an active Chamber of Commerce, a large WorkBC office, a dedicated Community Futures presence, and a busy Economic Development Department, all of which are here to offer support for your business. 
The demographics, labour force, income and employment statistics for 100 Mile House are changing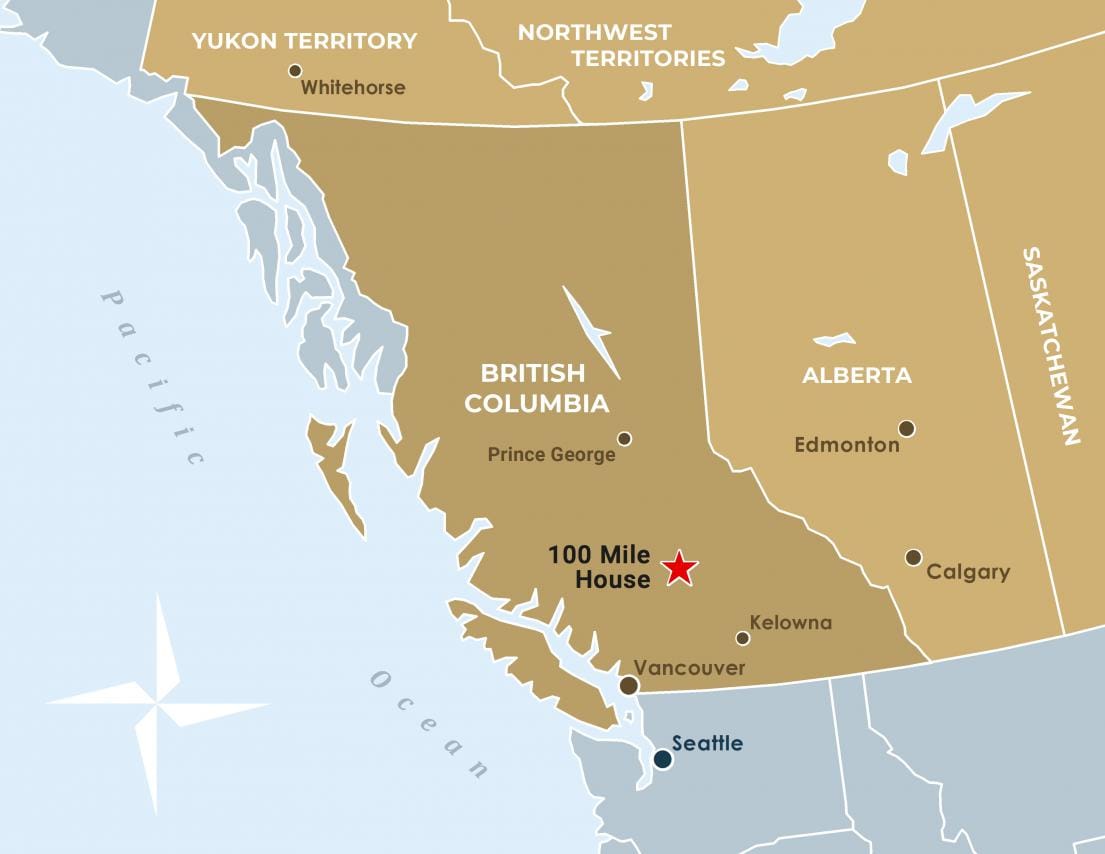 Map Credit: Shane Doddridge
Click to view the full Community Profile.
For all investment related inquiries, please contact:

Joanne Doddridge - Director of Economic Development & Planning
Office:  (250) 395-2434          Fax: (250) 395-3625
Email: jdoddridge@100milehouse.com
Address: PO Box 340, 100 Mile House, BC  V0K 2E0